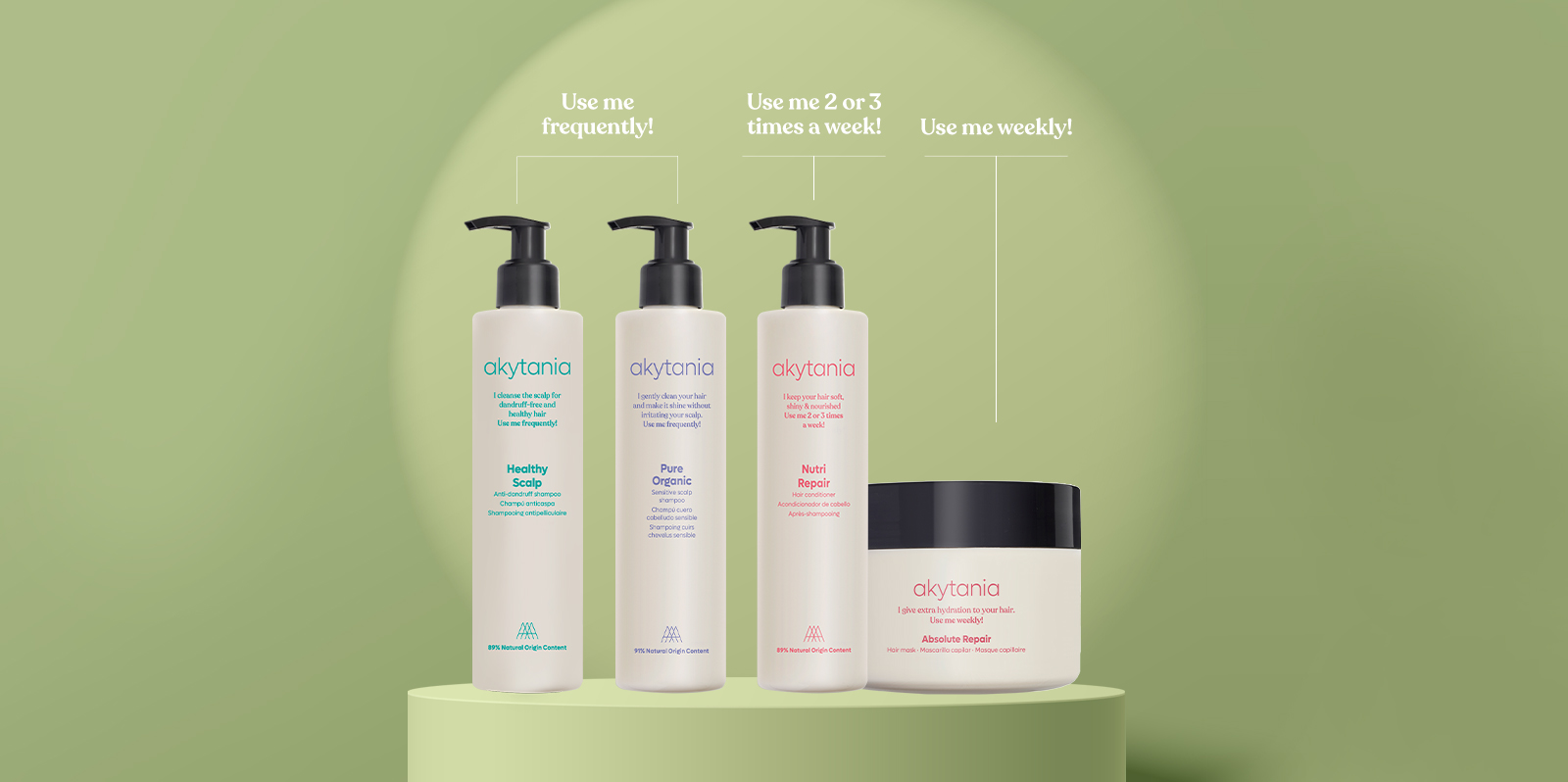 Get your natural products for the care of your hair with akytania.
The best vegan, healthy and sustainable natural hair products for hair care.
Our hair treatments are made without sulfates or chemical active ingredients and are scientifically tested. Ideal for all types of hair, it doesn't matter if you have oily, frizzy, dry, curly or damaged hair, since with the natural shampoo and conditioner you will combat hair frizz by providing extra hydration.
The key element to include in your hair routine and show off healthy and shiny hair is our repairing hair mask that you will fall in love with! You will be able to nourish, repair and protect your hair and scalp.
Enjoy natural hair cosmetics for men and women.
Discover all our natural hair products and enjoy +95% natural ingredients!