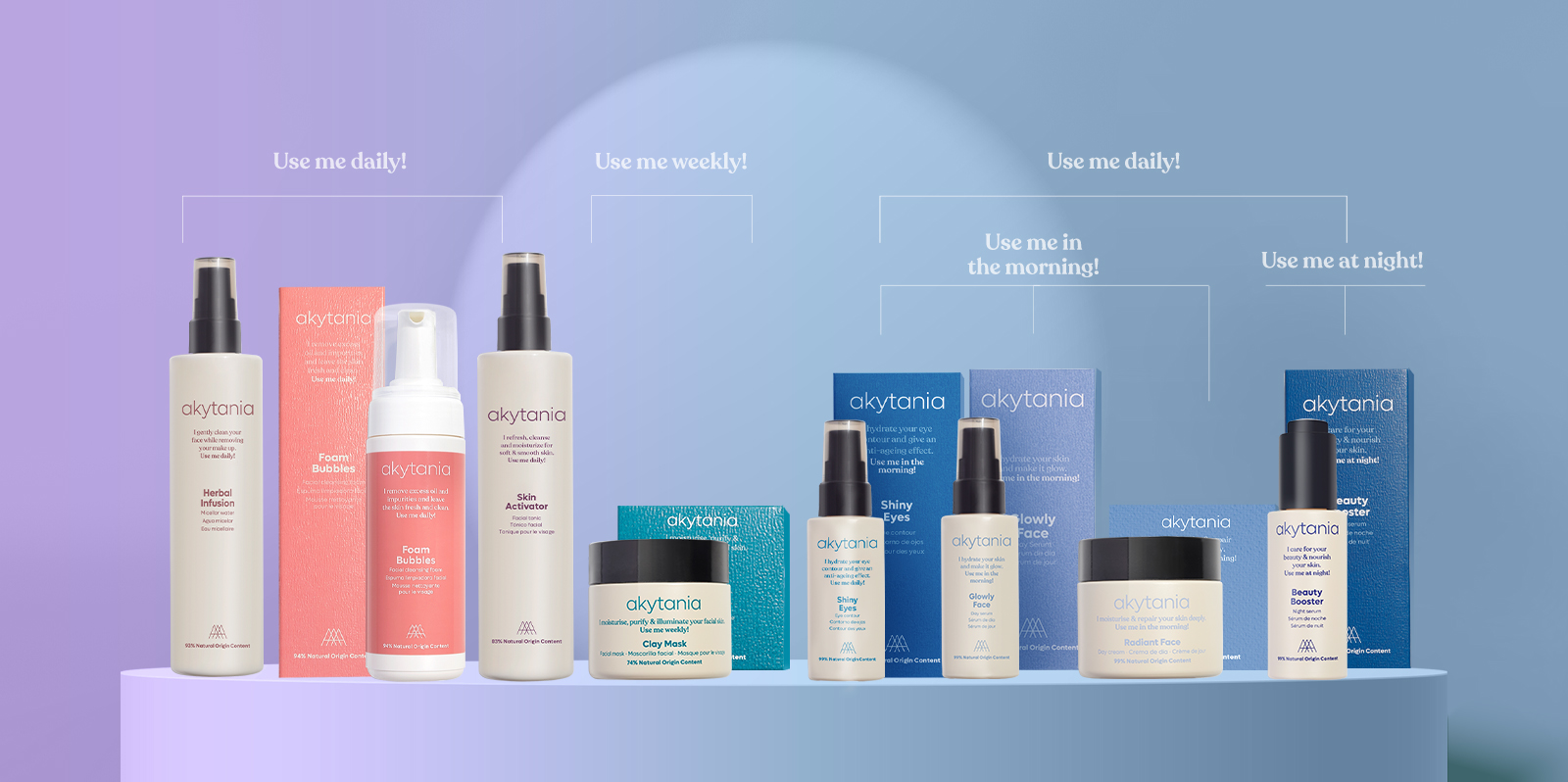 Get your most natural facial care with the best vegan, healthy and sustainable products at your fingertips with akytania.
On our website you can find the best natural products for your face routine and get excellent facial care.
With our natural products added to your daily facial routine, you can treat facial blemishes, acne and any type of skin, and achieve a perfect combination of natural cosmetics for facial care.
Start caring for your skin whether it is dry, combination or oily skin with natural ingredients and active ingredients to show off a naturally radiant face.
Skin care begins with a facial cleansing with micellar water and extra hydration with the day serum and the night serum to care for the face and achieve a perfect complexion.
Add our different products to your facial treatment: facial toner, facial cream and eye contour to achieve a double deep facial cleansing and nourish the skin, providing firmness and softness.