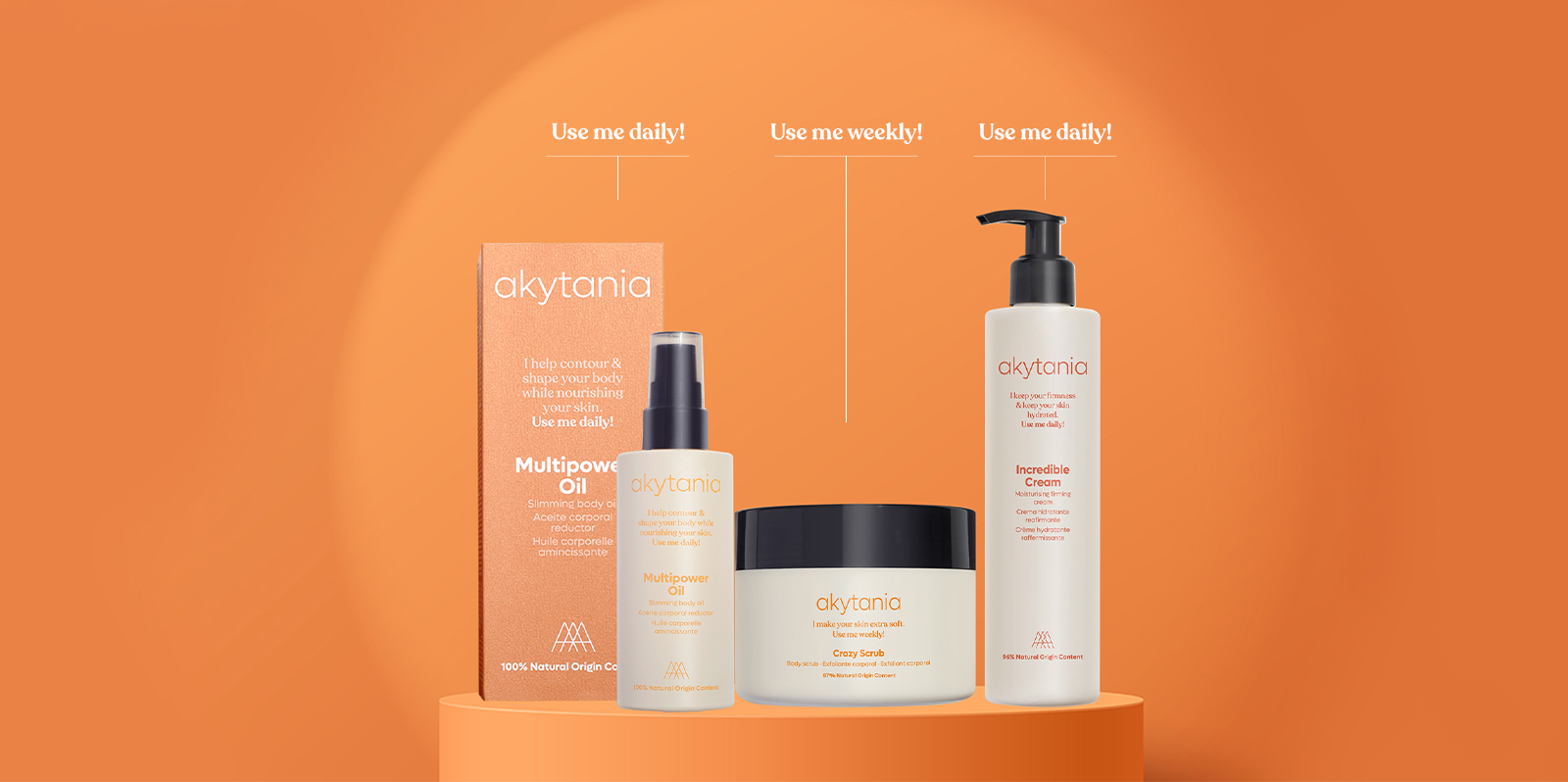 The best natural cosmetics for body care with +95% natural, healthy and sustainable ingredients with akytania.
Innovative formulas for all skin types, including atopic and sensitive ones.
Get body care with natural vegan cosmetics and take care of your skin with our reducing body oil, firming cream and body scrub suitable for all skin types, whether oily, dry, dehydrated or sensitive skin. It helps reduce stretch marks, skin blemishes and achieve an anti-cellulite treatment effect, providing firmness and hydration to your skin.
Discover the best products for a body treatment with the best skin care product to complete your routine, the body scrub, cleanses, exfoliates and softens your body, from head to toe, with natural ingredients of the best quality and get a extra hydration with our body oil and firming cream.
All our elaborations are scientifically tested with visible results in 14 days.