Unisex cosmetics, Gender-Free Beauty
The market trend is to consume cosmetic products that are shared between men and women
One of the current trends in fashion, beauty or lifestyle is the consumption of products that go beyond gender, being suitable for everyone.
At akytania's world of beauty and cosmetic products, we formulate with active ingredients and formulas to propose solutions that respond to all skin types, providing a solution to common problems.
What is unisex cosmetics?
Hand in hand with generation Z, the concept of Gender-Free Beauty is starting to gain prominence, thanks to the generation Z.
There has always been a difference between fashion for men and fashion for women. In the case of cosmetics, female cosmetics and male cosmetics have always been differentiated. At akytania we have aimed to create all our products so that they can be used interchangeably for men and women. It's #genderfree time.
Differences between the skin of men and women.
It is true that there are differences between men's skin and women's skin, it is also true that there are active ingredients of natural origin that work well for all genders.
Our investment in R&D has allowed akytania to create cosmetic products that provide solutions to cosmetic goals such as cleansing, hydration, and anti-wrinkle care, among others.
Men's skin is 30% thicker and with 20% more layers than female skin, it has a greater capacity to generate sebum and collagen... All of this helps slow down skin aging.
On women's skin, these effects tend to become more noticeable earlier due to menopause, the drop in collagen production... On the contrary, female skin suffers less aggression such as shaving, suffers less sweating and dark circles tend to be less noticeable.
Why commit to unisex cosmetics?
The important thing in a cosmetic product is its active ingredients to provide a solution to a desired purpose, that is, a desired product with an antiaging effect, a cosmetic product to help provide hydration to the skin... all those needs that our skin has regardless of gender.
At akytania we have taken into account the type of skin and its needs and not the gender to formulate the products. Needs such as dry skin, skin with acne, skin with wrinkles or blemishes...
What really needs to be taken into account is not gender but skin type and its needs. Dry skin, with acne, wrinkles or spots...
At akytania we are committed to ensuring that it is much more effective to choose a cosmetic product to treat a problem than because of your gender, although, especially among men, there is still a habit of giving importance to skin care.
Discover akytania's essential unisex facial care routine
Gender-Free facial cleansing foam for daily use Foam Bubbles.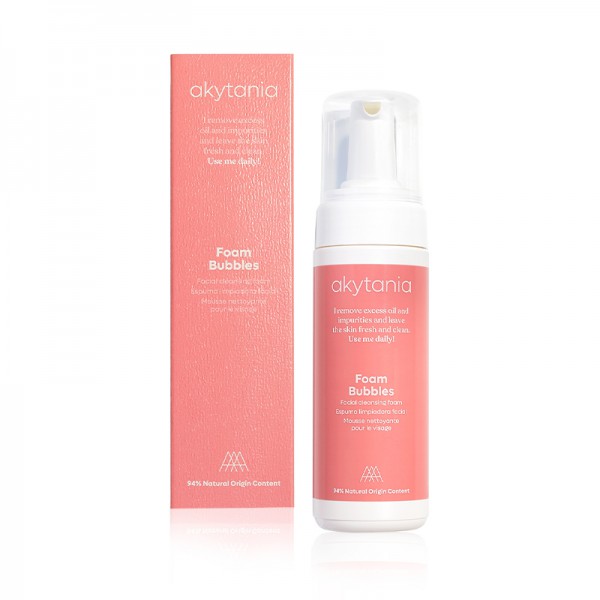 The Foam Bubbles frequent-use facial cleansing foam, with 94% ingredients of natural origin, cleanses and removes residues and impurities, without irritating the skin, providing it with an extraordinary concentration of plant active ingredients. With each use you will notice a pleasant sensation of cleanliness and hydration of your skin.
Perfectly clean and fresh skin
Deep hydration
Softness and flexibility on the skin
Does not dry out or irritate the skin
Gender-Free eye cream for daily use Shiny Eyes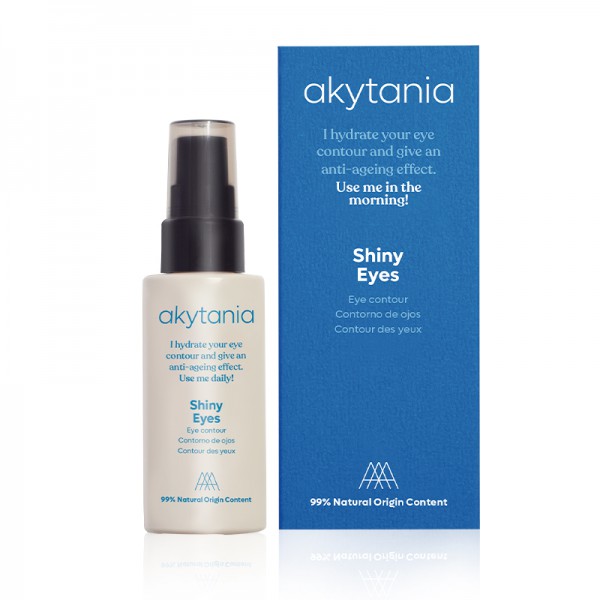 The Shiny Eyes frequent-use eye contour, with 99% ingredients of natural origin, helps take care of your eyes at three points: dark circles, wrinkles and eyelids.
Rejuvenate your look
Counteracts the causes that produce the appearance of dark circles
Elevates the eyelid
Illuminates the skin, improving microcirculation, reducing the "dark circles" effect
And with effects in 14 days!
Gender-Free Day Serum for daily use Glowly Face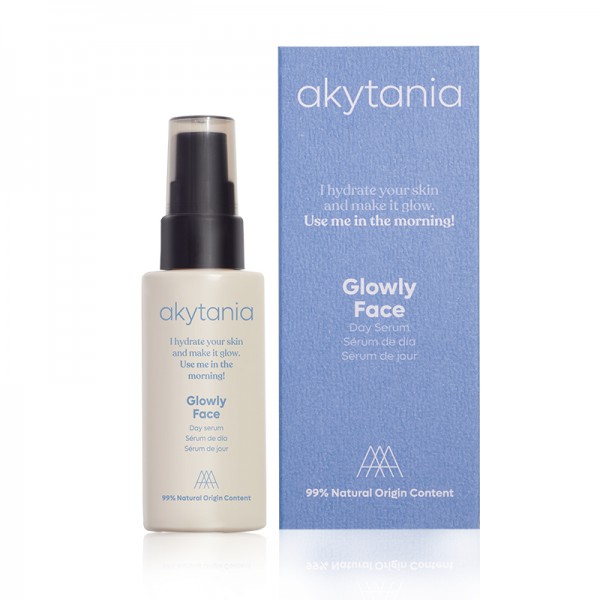 The Glowly Face Day Serum is a moisturizing treatment with 99% ingredients of natural origin: Betaine, Menyanthes Trifoliata Extract and Acmella Oleracea Extract. It is characterized by having a liquid texture to promote rapid and deep absorption into the skin. Its main benefit is its high effectiveness in combating premature aging of the skin. Its formula provides a powerful effect and its active ingredients make the Day Serum quick to act and very effective.
Get rejuvenated skin
Increases skin firmness
Anti-wrinkle thanks to its combination of antioxidants and moisturizing active ingredients.
Super hydration
Skin care
Gender-Free Night Serum for daily use Beauty Booster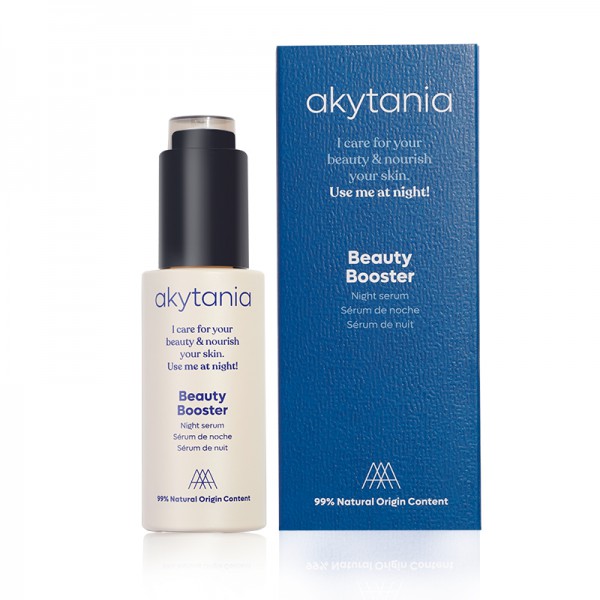 The Beauty Booster Night Serum is a basic product for the daily night facial routine. Its innovative creation with 100% natural essential oils helps regenerate the skin and recover its natural balance with an antiaging and illuminating effect. Our Night Serum has a light texture and this allows it to reach the deepest layers of the skin, making it a basic product for night care. It helps the skin regenerate and recover its natural appearance.
Regulates excessive sebum production
Exfoliates, hydrates and repairs the skin
Acts by fighting the signs of aging
Firm, luminous appearance and great vitality
Night treatment for moisturizing and nourishing the skin
Radiant Face Daily Use Gender-Free Day Cream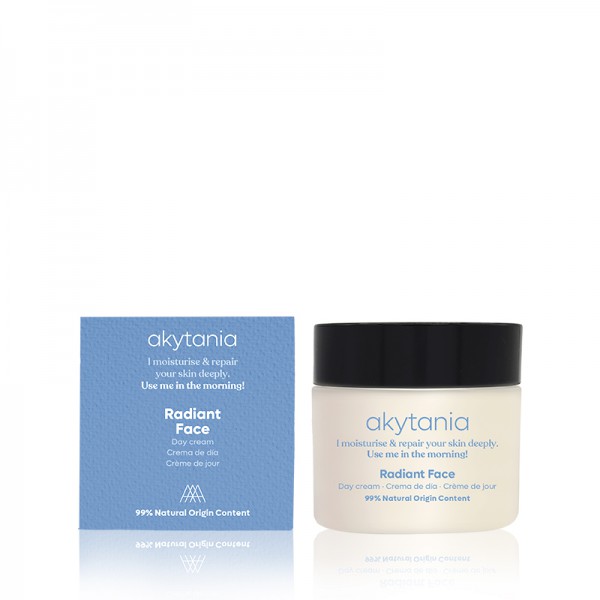 Radiant Face daily use day cream, with 99% ingredients of natural origin, which help to provide long-lasting hydration for soft, smooth and healthy skin.
Its active principles contribute to:
Moisturize and nourish in depth
Improve skin flexibility
Protect the skin
Radiant Face daily use day facial cream will provide hydration, nutrition and softness to the skin.
A day facial cream that helps reduce dryness thanks to hydration enhancers that provide softness to the skin, which helps increase natural protection by contributing to the natural restoration of the skin and contributing to feel an antiaging effect.
Its natural formula made up of oils and extracts that help reduce irritation and the dry effect on the skin will keep your skin more hydrated and clean throughout the day.
Gender-Free Daily Face Mask Clay Mask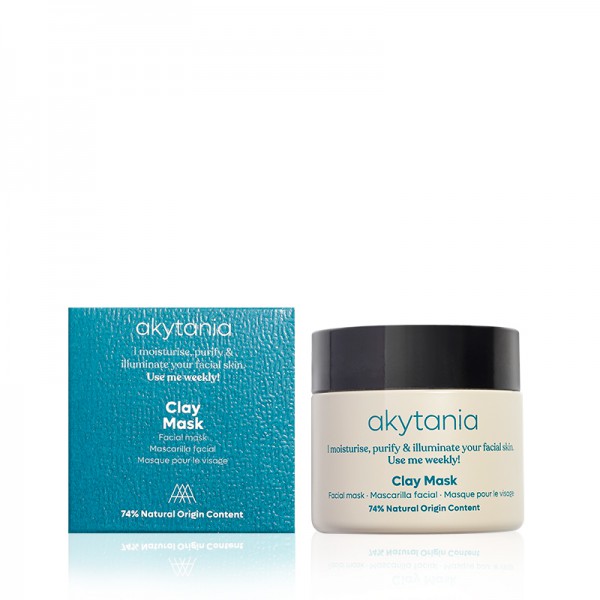 The Clay Mask facial mask, with 74% ingredients of natural origin, helps eliminate impurities and hydrate the skin.
Its active principles contribute to:
Eliminate impurities and regenerate the skin
Help control sebaceous secretion: grease and acne
Provide luminosity and softness
Hydrate and nourish naturally
Achieve a refreshing, revitalizing and antiaging effect
The Clay Mask facial mask, thanks to its active ingredients, helps keep the skin hydrated, protected, luminous and free of impurities.
A facial mask that, thanks to the combination of natural ingredients, helps eliminate impurities from the skin in depth, contributing to its hydration and nutrition to achieve protected, luminous and soft skin.
Try now the Gender-Free Beauty cosmetic products from akytania, vegan and with ingredients of natural origin. They will not leave you indifferent.