CLARA Beauty Awards 2022: ¡Crazy Scrub nominated!
akytania's Crazy Scrub body scrub has been nominated for Best Body Care Product at the 2022 Clara Beauty Awards.
For yet another year, Clara magazine wants to recognize the best beauty brand so that it continues to help consumers in their day-to-day body care needs. We all know that skin care is essential to keep it healthy and beautiful.
There are many products that we use daily in our body care. The Clara Beauty awards are intended to recognize the work of brands in this regard.
The category of Best Body Care Product is only one of the 10 categories awarded this year:
Best Facial Care Product
Best Anti-Aging Product
Best Body Care Product
Best Pharmacy Product
Best Hair Care Product
Best Professional Product
Best Release of the Year
Best Nutricosmetic
Best Eco Product
Best Makeup Product
akytania's Crazy Scrub body scrub has been nominated for Best Body Care Product at the Clara Beauty Awards 2022, and for a good reason.
The Crazy Scrub body scrub is the perfect solution among natural products to remove dead cells that accumulate on the surface of the skin. It favors the cell renewal process, helps in microcirculation and drainage to achieve a more beautiful, luminous and homogeneous skin. All of this thanks to its natural formula of Rice Oil, Sweet Almonds, Orange Seed and Olive Bone.
Benefits and visible results
The Crazy Scrub body scrub is a perfect combination that hydrates your skin while removing dead cells, improving cell renewal and skin texture. In addition, it has an anti-aging effect, because it activates circulation and promotes tissue oxygenation. Among its many properties, the release of toxins through the pores of the skin stands out, which will ensure that any beauty product that you apply after exfoliating will have better absorption. It also has a great effect on the pores, helping to prevent ingrown hairs from waxing. A must have in your care and beauty routine.
An extraordinary formula
The Crazy Scrub body scrub is a body treatment to remove dead skin cells, oxygenate the tissues and moisturize the skin. Its formula contains an extraordinary balance of active ingredients that will make your skin luminous, cared for and incredible to the touch. Its extraordinary ingredients will achieve visible results from the first application.
- Rice oil: it has a powerful antioxidant action, which helps prevent skin aging and fight free radicals. In addition, it acts as a natural collagen stimulator, restoring the skin's natural moisture.
- Sweet almond oil: it is one of the most nutritious oils that exist. Not only does it have moisturizing properties, but it also helps retain water in the skin, leaving it feeling soft and healthy.
- Orange seed oil: it has a high antibacterial power as well as moisturizing and protective properties.
- Olive pit: acts as a powerful toning agent on the epidermis. It protects the skin against external environmental factors, moisturizes it and maintains the entire structure of the dermis, allowing better regeneration and, therefore, greater firmness.
How to use Crazy Scrub Body Scrub?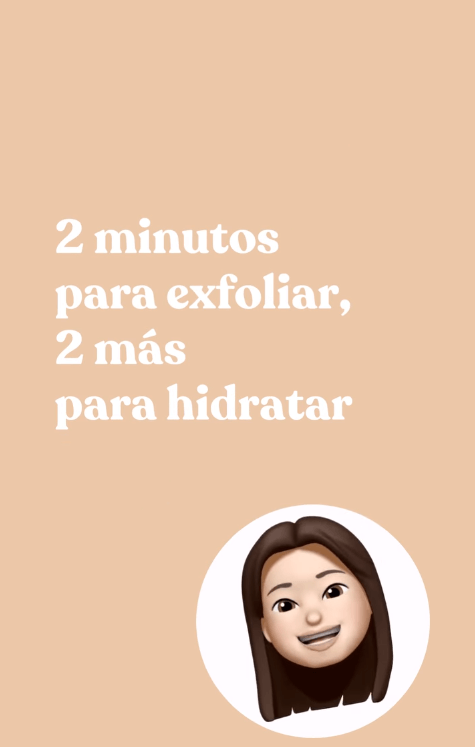 Discover in the Instagram REEL how to use the
Crazy Scrub body scrub thanks to Sophie.
Two minutes to exfoliate, two more minutes to hydrate
A scrub or body scrub is a body treatment that helps keep your skin healthy. By removing dead skin cells, it activates the oxygenation of the tissues and makes the skin healthy and shiny. Its main benefit is to renew skin cells and keep the skin hydrated and smooth.
When you're in the shower with wet skin, take a small amount of Crazy Scrub and place it in the palm of your hand.
Use your fingertips to gently spread product over desired areas.
Wait two or three minutes for its moisturizing effect to take effect on your skin.
Remove Crazy Scrub with plenty of water and dry as usual.
akytania tips: we recommend that you apply Multipower Oil or Incredible Cream at the end of the process. You will see how your skin will be incredibly silky and have a spectacular natural glow.
In summary, the nomination for Best Body Care Product at the Clara Beauty Awards 2022 for the Crazy Scrub body scrub is due to its formula with ingredients of natural origin that help eliminate dead cells and renew the skin, giving it super hydration, and leaving it silky and velvety for a more even tone.
Crazy Scrub Body Scrub has a natural scent that combines green tea leaves, lavender flower, bergamot, lemon, jasmine and iris. A refreshing, exotic and stimulating fragrance that will become an experience for the senses.
akytania is a brand born after years of research where our main objective has been to develop natural products that take care of the skin and hair from the inside. All our formulas are created from natural ingredients of Mediterranean origin. We strive for natural beauty, a beauty without filters that takes care of your skin and your hair by giving it exactly what it needs.
Remember that by placing your order in the akytania online store you will benefit from:

Remember that by placing your order in akytania's online shop you will benefit from:
FREE SAMPLES WITH EVERY PURCHASE
ALWAYS FREE SHIPPING IN 24/48H
RETURNS AND EXCHANGES FREE UP TO 15 DAYS